Save Money Driving for Lyft and Uber with a Vehicle Maintenance Program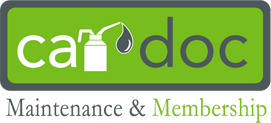 All the drivers of both Uber and Lyft know that the margins for making a profit can be very narrow. The average car costs about $0.40 cents a mile to drive. With every trip to the repair shop you are throwing away a good chunk of change that you could be keeping.
Instead of going to a ton of repair shops, just come to ours. We have a program called Car Doc that gives you $3,500 value in repairs for just $1,295 with brakes included.

Here is a breakdown of how we can help you save money with Uber and Lyft with our maintenance program:
This program will give you 15 oil changes. That is about $500-$600 dollars right.
Five engine air filters are also included. This will let you keep your engine breathing and help you squeeze all the miles you can from your car. These are worth $160.
It contains one cabin air filter to keep you and your passengers breathing right usually valued at $70. Seven tire rotations will help and buying car doc will give you these for free instead of the $140 you would usually pay. You get the idea.
Here is a full list:
· 15 Oil Changes
· 5 Engine Air Filters
· 1 Cabin Air Filter
· 1 Oil Treatment
· 7 Tire Rotations
· 1 Four Wheel Alignment
· 1 Fuel Induction Service
· 2 Brake Replacements
· Road America Roadside Assistance (for the duration of your service program)
· Free Key Replacements
· Unlimited Free Multi-point inspections
· 12% off car parts, service and inspections
· Car Fax
· Free Vehicle Appraisal
· $500 Off Your Next Car With Us
You are going to save a lot of money with it. You might also want to consider a trade in. You can trade in a vehicle for a much more fuel efficient ride. If you save $0.10 a mile on gas and you do 500 miles in a week, you will save $50 dollars a week or over $2,500 dollars a year.
Just ask yourself these two questions:
1. Do I want a brand new Hybrid that will probably increase my ride share profits?
2. Do I want to get a $3,500 value maintenance program for $1,000?
If you answered yes to either or both of those questions, we will be seeing you soon.