Passby The World With Your New 2015 Dodge Challenger SRT Hellcat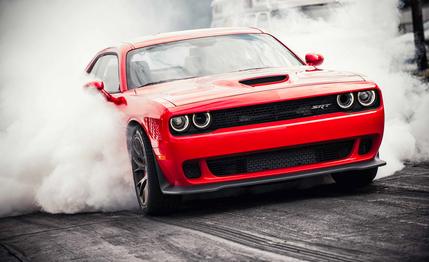 The Dodge Challenger has an amazing brake system can bring you from 60 to 0 in just 117 feet. The 2015 Dodge Challenger SRT Hellcat (manual) can speed from 0 to 60 in just 3.9 seconds. It comes with a supercharged 6.2L Hellcat V8-Engine. This car has 707 HP and 650 LB of torque and a 199 MPH max speed. It is one of the fastest stock cars on the street.
That Is Not All
If you are looking for a muscle car with an attitude, you will want to take a ride in the 2015 Dodge Challenger. Your car will become a wireless hot spot along with USB ports, 18 speaker system availability and so much more! The technology on these cars is awesome.
It has an 8.4 inch touch screen that has
· Voice Command
· Navigation
· Radio Control
· Media Connection
· Emergency Contact
· Real Time Traffic Updates
Electric Power Steering Helps You Beat The Unstoppable Power Of This Beastly Car
Not only do you have the three mode electronic stability control, but you can turn it off when you choose for the ultimate track experience. Does this make the beast tamable? No, merely a single hour after the Hellcat was released, one model was found wrapped around a tree. The owner and all of his passengers were completely without a scratch in their ultra-safe and ultra-fast Dodge Challenger Hellcat. At Tri-Cities CDJR you're going to have a million choices of cars and options for those cars. We look forward to seeing you soon.
Awards
The Dodge Challenger Hellcat won the 2015 Yahoo Auto Enthusiast Car of the Year Award.
Kelly Blue Book Rates the 2015 Dodge Challenger Hellcat:
· #2 of 4 in Horse Power in its class.
· #3 of 4 in Fuel Economy in its class.